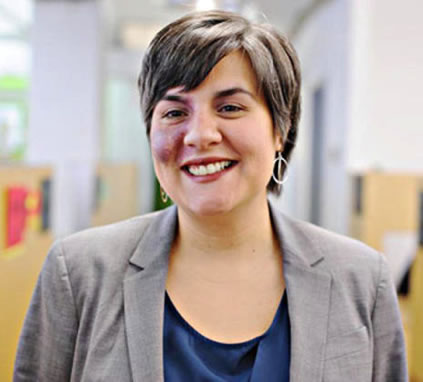 Elisa Villanueva Beard
Chief Executive Officer of Teach for America
The Stamps Scholars National Convention is excited to host Elisa Villanueva Beard as one of our keynote speakers this year. Mrs. Beard is the current Chief Executive Officer of Teach for America, a nonprofit organization that focuses on education for students in low-income areas. This company seeks to recruit America's upcoming leaders to teach in these schools, making the future entrepreneurs lifelong advocates for education.
Elisa Villanueva Beard grew up in Rio Grande Valley in McAllen, Texas. As a member of the school's NCAA Division III basketball team, she earned her Bachelor of Arts degree in sociology from DePauw University in 1998. Elisa started her education career shortly after graduating as a 1998 corps member of Teach for America. She began as a 1st and 2nd grade teacher of bilingual education in Phoenix, Arizona.
After three years of teaching, Elisa returned to the Rio Grande Valley, this time as the Teach for America leader of the region. Four years later, Mrs. Beard became the Chief Operating Officer of the educational organization. As COO, she played an integral role in expanding the company from 22 regions to 46 regions across the nation. In 2013, Elisa succeeded founder Wendy Kopp as the current CEO of Teach for America.
Mrs. Beard currently lives in Houston, Texas as the wife of Jeremy Beard and mother of four children.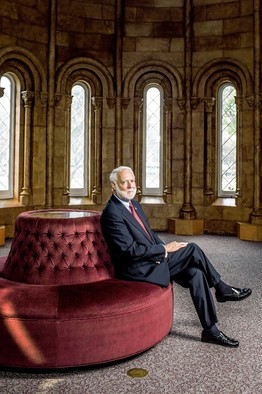 G. Wayne Clough, Ph.D., P.E.
Secretary Emeritus of the Smithsonian Institution, President Emeritus of the Georgia Institute of Technology
G. Wayne Clough served as the 10th president of the Georgia Institute of Technology from 1994 to 2008 and as the 12th Secretary of the Smithsonian from 2008 to 2014. He earned his BS and MS degrees from Georgia Tech, Ph.D. from the University of California at Berkeley, and he has received honorary doctorates from twelve universities. He taught at Duke, Stanford, and Virginia Tech (advancing to school chair and college dean), and was Provost at the University of Washington. Clough was elected to the National Academy of Engineering in 1990, the American Academy of Arts and Sciences in 2010, and the National Academy of Construction in 2016.
During his tenure at Georgia Tech the Institute rose into the top ten among public universities, hosted the 1996 Olympics, extended the campus into Midtown Atlanta, expanded overseas, and improved student retention and graduation rates. The Institute embarked upon two successful national fundraising campaigns, resulting in increases in endowed faculty positions, support for student leadership programs, and new cross-disciplinary research initiatives. Clough oversaw more than a billion dollars in campus construction and improvements. During this period he was appointed to the National Science Board (2004-2011) and the President's Advisory Committee for Science and Technology (2001-2008).
As secretary of the Smithsonian, Clough led the development of a new form of strategic plan that brought focus to the diverse activities of the world's largest research and museum complex and established a path forward for the 21st century. During his tenure, more than $1 billion in philanthropic gifts were raised, creating new endowed positions for museum and research center directors, scholarships and fellowships, and providing funding for new buildings and exhibitions. As secretary, he also presided over more than a billion dollars in renovations and new construction His tenure at the Smithsonian was marked by a significant growth in museum visitation, a commitment to digital outreach and education, a focus on sustainability and interdisciplinary activities, and enhanced private support.
Clough was awarded the National Academy of Engineering's Arthur M. Beuche Medal in 2008 for national service in public policy. He has received nine awards from the American Society of Civil Engineers (ASCE), including two Norman Medals, and the OPAL Award for lifetime achievement. He received Georgia Tech's Joseph M. Petit Award for Distinguished Service in 2009 and was named to the Technology Hall of Fame of Georgia in the same year. He received the Medal of the Foreign Policy Association in 2011 and was awarded the Ralph Coates Roe Medal of the American Society of Mechanical Engineers in 2013. In 2014, he received the President's Medal of Emory University and the Silver Order of the de Fleury Medal of the Army Corps of Engineers for his service in the rebuilding of the hurricane protection system in New Orleans.
Clough is active in his retirement as a lecturer and a thought leader regarding engineering and climate change. Clough resides in his native state of Georgia where he teaches part-time at Georgia Tech with a focus on leadership, climate change solutions, and where he continues his work to improve higher education access for low income students.