Stamps Scholars National Convention 2019
Dates
April 12-14, 2019
Location
Georgia Institute of Technology, Atlanta, GA
Cost
In general, SFCF will cover transportation, lodging, and meals during the convention for Stamps Scholars (see the FAQ page for details)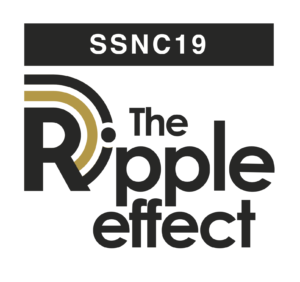 Register for SSNC19 Here!
Dear Stamps Scholars,
On April 12-14, 2019, Stamps Scholars from across the nation will connect and learn from not only each other, but also national leaders from across the country during SSNC19! This gathering of scholarly minds and driven attitudes will create a space in which to share ideas, best practices, and inspiration amongst our Stamps campus communities.
The weekend will include deep exploration of specific real-world topics in the form of topic-centered Threads, related Stamps Service Challenge activities, outings in Atlanta, and wonderful keynote speakers. In addition, Scholars will participate in interactive panel discussions, showcase their research or interesting project at the scholar expo, and then share some otherwise 'hidden talents' at the talent show!
We welcome you to continue to explore the website for more details around each of the components of this next rendition of the convention. We are excited to partner with you, to host you, and to ultimately see you in April for an exciting and memorable event!
Best wishes,
The SSNC19 Planning Committee
Georgia Institute of Technology
Applications are now open for the 2019 talent show and the scholar expo!
Interested in sharing your experiences with the larger Stamps Community?
Be sure to read more and apply to the scholar expo HERE!
Have a unique talent or fun performance to share at convention?
Be sure to read more and apply to the scholar talent show HERE!
---
---